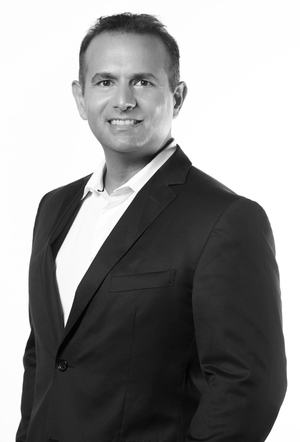 OPHIR STERNBERG FOUNDER & CEO
Ophir Sternberg is a self-made entrepreneur and philanthropist with a diverse range of accomplishments. As the Founder & CEO of Lionheart Capital, he has built a remarkable reputation for identifying assets with untapped potential and generating exceptional returns.
Under Sternberg's leadership, Lionheart Capital has successfully acquired and developed prestigious properties, including The Ritz-Carlton Residences in Miami Beach, which achieved a total sell-out value exceeding $550 million. Another noteworthy achievement was the $120 million sale of The Seagull Hotel, the highest-grossing hotel sale of 2020 in Miami Beach.
Sternberg is also the Founder & CEO of Out of the Box Ventures, a company specializing in repositioning distressed retail properties throughout the United States. Additionally, as a Co-Owner of Cigarette Racing Team, he is involved in the legendary American speed boat racing brand known for its high-powered luxury performance powerboats.
In his executive role as Chairman of BurgerFi (Nasdaq: BFI), a leading fast-casual "better burger" concept, Sternberg has played a crucial role in its success. He also serves as Chairman of Security Matters (Nasdaq: SMX). SMX integrates chemistry, physics, and computer science to give materials memory and create a culture of transparency and trust across multiple industries. Additionally, Sternberg holds a position on the Board of Directors for LifeWallet (Nasdaq: LIFW), previously known as MSP Recovery, a prominent data-driven solutions provider.
In complement to his business ventures, Sternberg's dedication to education led him to found The Lionheart Classical Academy, a chartered public school in New Hampshire. He is passionate about providing quality education to young learners. Sternberg's notable titles and accomplishments, including his commitment to philanthropy through the Lionheart Academy, exemplify his entrepreneurial spirit and dedication to making a positive impact in his community. Sternberg resides in Miami, Florida with his wife and two children.