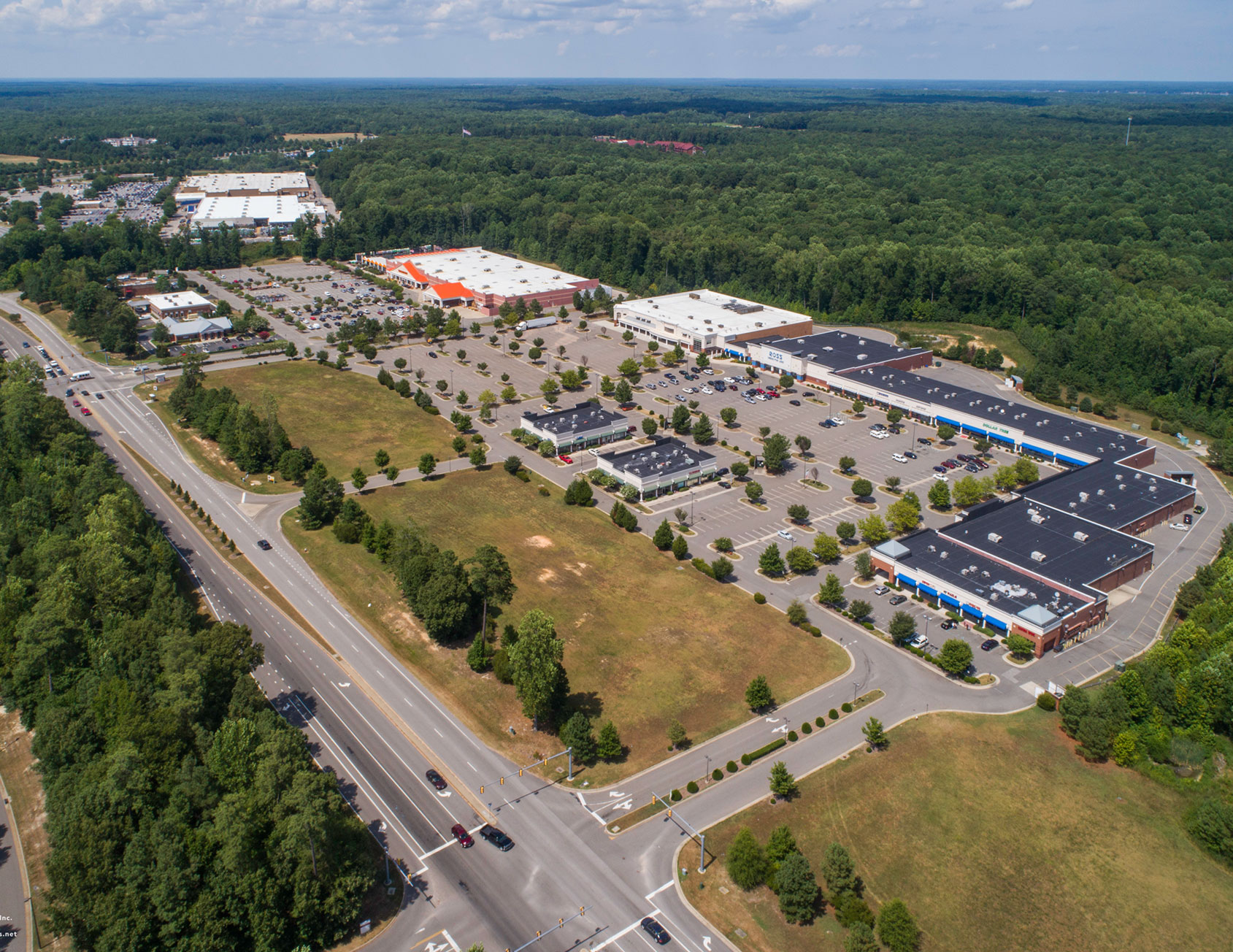 Williamsburg Marketcenter Marks New Chapter As "Victory Village" Following Acquisition By Lionheart Capital
CENTER ADDS BIG LOTS, TENANTS TO ESTABLISHED YORKTOWN RETAIL CORRIDOR.
YORKTOWN, Va. – Leading Miami-based global real estate development firm, Lionheart Capital, announces the addition of Big Lots to the tenant line-up for Victory Village, formerly known as Williamsburg Marketcenter on Mooretown Road. In 2016, Lionheart Capital acquired the 176,000-square foot retail center that also includes six outparcels fronting Mooretown Road and is adjacent to Sentara Williamsburg Regional Medical Center.

Big Lots signed its lease on December 22 for the 55,000-square foot anchor space that previously housed Ukrop's Homestyle Foods. The Virginia Division of The Shopping Center Group represented Lionheart Capital in the transaction. Expected to open in July, the value-oriented retailer joins The Home Depot and Ross Dress for Less as co-anchor. In addition, three more tenants recently opened at Victory Village: Holloway Sports and Fitness (1,600 square feet), Buzz Picasso (6,000 square feet) and Uniforms Plus (4,000 square feet). Music and novelty shop Retro Daddio (4,000 square feet) is expected to open in February. One Main Financial, Dollar Tree, City Nails and Tropical Smoothie Café recently renewed their leases. Currently, one junior box along with shop space ranging from 1,000 to 10,400 square feet are available. Additionally, five 1-2-acre outparcels ideal for a gas/convenience store, fast casual and fast food restaurants and financial institutions are available according to the leasing team.

"The new stores have brought exciting new uses to the tenant mix and tremendously enhanced the allure of the entire center," says Ophir Sternberg, founding partner, Lionheart Capital. "The center's new name epitomizes its transformation over the last year with occupancy increasing from 35% to 75%. The 'victory' of securing a replacement tenant for the 10-year vacant grocery box is undoubtedly a big step in making the center what we envisioned when purchasing it a year ago."

Nearly 42,000 households with an average household income of more than $98,000 define the trade area. Residents are joined by approximately three million tourists annually that stop at the historic city. Near Victory Village, more than 25,000 vehicles per day travel State Route 199 while Mooretown Road holds 8,400 vehicles daily, on average.
"This area benefits from high household incomes as well as significant tourist traffic generated from area attractions," explains Debra Ramey, operating partner, The Shopping Center Group, Virginia Division. "Located at a busy intersection across from Sentara Williamsburg Regional hospital, Victory Village is recharged with its new name and new tenants as well as the decision of many tenants to remain part of this shopping amenity." Ramey joins Loretta Cataldi and Karen Mikulski as the exclusive leasing team for Victory Village.

As part of Lionheart Capital's overall repositioning strategy of the asset, coupled with the successful leasing activities over the last year, a contest orchestrated by The Shopping Center Group to rename the shopping center drew more than 130 name ideas from which Victory Village was selected. The winner is from Yorktown and received a $250 American Express gift card.

About Lionheart Capital
Lionheart Capital is a Miami-based global real estate investment and development firm whose principals have been involved with the successful acquisition, development, repositioning and disposition of real estate assets totaling over $4 billion in the United States, Brazil, China, the Caribbean and Nicaragua. As active value-creators, Lionheart Capital's principals have successfully transacted in all major asset classes including office, industrial, retail, hospitality, ultra-luxury residential condominiums, office condominiums, hotel condominiums, land development, entitlements, and complex land use rezoning. The Miami-based global firm's current and recent ultra-luxury developments include The Ritz-Carlton Residences Miami Beach, The Ritz-Carlton Residences Singer Island Palm Beach, Aqua Wellness Resort Nicaragua, Breckenridge Colorado development site, Pompano Beach development site, Miami Design District development, and Le Sereno hotel in St. Barths.

About The Shopping Center Group
Founded in 1984, The Shopping Center Group is recognized as the preferred, retail-only real estate service provider known for dependable service, proven integrity, indisputable commitment and unparalleled market knowledge. With 20 offices coast-to-coast, the firm maximizes outcomes in tenant representation, project leasing, property management, capital markets services and property dispositions for landlords, developers, investors, financial institutions, retailers and restaurants throughout the United States. In 2016, The Shopping Center Group facilitated over 2,000 transactions totaling over $2 billion. Its third-party portfolio includes exclusive leasing assignments for over 800 retail centers totaling over 60 million square feet and management agreements for over 10 million square feet of retail property. The firm exclusively represents over 400 retailers, restaurants and entertainment venues. For more information, visit theshoppingcentergroup.com.